Home » Tutorials » AdWords Coupons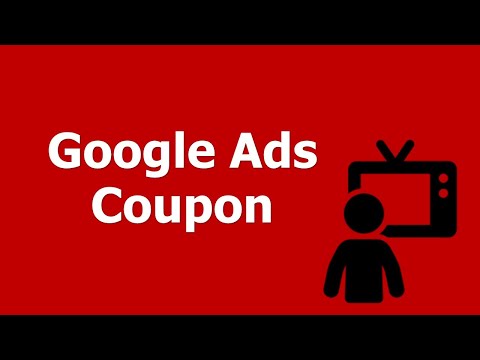 AdWords is Like Alcohol (But Get a Free Drink!)
AdWords is like alcohol: friends don't let friends drive drunk, and friends don't let friends use AdWords without – a) getting free AdWords coupons to start their campaign and b) reading my eBook, 'AdWords Gotchas'.  The free coupons for Google AdWords will save you money, and the inexpensive eBook will save you a ton of money as you avoid the big 'gotchas' lurking inside of Google AdWords. Hey, but what about those coupons? Let's get back to the matter at hand: how do you get free AdWords coupons? Some call them $100 AdWords coupons, others refer to them as $75 AdWords coupons, and our friends in the United Kingdom and Australia often call them AdWords vouchers. (Some people are on the hunt for AdWords coupon codes, because of course these coupons aren't distributed in paper format – they're given out in electronic coupon code format).
Whether you call it free AdWords coupons or coupons to advertise on Google Adwords… let's get started!
Method #1: Free $75 / $100 AdWords Coupons
If you are just starting out on AdWords, here are the free AdWords coupon offers from Google that you can use as a new advertiser. You can save up to $100 or $75 on AdWords advertising, depending on which coupons or vouchers are available at any given time.  Here are my favorites (updated October 10, 2014)
$100 credit after you spend $25 (Verified: 10/13/2013 |
$100 credit after you spend $25 (Verified: 10/13/2014 – recommend you call and say you 'lost your email' with the credit, but can you get it anyway?) |
$75 credit after you spend $25 (Verified: 10/28/2014) |
$75 credit after you spend $25 (Verified: 10/13/2014) |
$125 for $25 Coupon from Google AdWords (New Zealand, only: Verified: 10/2/2014) |
$125 for $25 Coupon from Google AdWords (Australia, only: Verified: 10/2/2014)|
Method #2: Call & Beg for a Free $100 or $75 AdWords Coupon or Voucher
You have to be new to AdWords, or at least not yet have started your ads.  But another tactic is simply to call Google AdWords support at 877-906-7955 and ask for a free coupon. You can also visit AdWords technical support, here, and remember – just ask for a coupon. Generally, if you're a new advertiser and you're nice… they'll give you a coupon if you ask.
Other Free AdWords Resources to Check out
Besides coupons and vouchers for Google AdWords, there are number of other free resources to help get you started with Google AdWords. (Don't forget to do some simple Google searches for up-to-date AdWords coupons, as in 'free AdWords coupons on www.google.com / within the last year' or the same search on Bing (ironically, Bing is a good way to search Google to find those $100, $75 coupon codes for AdWords advertising).
AdWords Tutorial and MOOC.  A free course on AdWords, emphasizing the 'gotchas' by yours truly. Saving money on AdWords is just as important as getting a free coupon code!
AdWords Gotchas. An inexpensive book ($2.99) on Amazon explaining the 'gotchas' in greater detail by yours truly.
Learn with Google. This is an OFFICIAL Google resource on getting started with AdWords.  Lots of useful stuff here, but remember, Google has a vested interest in getting you to spend as much money as possible on AdWords. So it's pretty salesy.  You should also check out the OFFICIAL Google AdWords help files, here.
AdWords Webinars. These are more advanced, but free, webinars by Google about AdWords.  Pretty technical in nature.
Google Engage.  Pretend you are an "agency" and get access to in-depth information and tutorials about AdWords. Even more technical than the one above.